Kimmy & Rob's Wedding: Our Own Little Vegas Hotel - 5/7/13
Wedding 2 belonged to Kimmy and Rob, who got married in, of all places. Las Vegas. Not the running-away-and-getting-an-Elvis-Impersonator-to-officiate kind of Vegas wedding; they actually live there.
Which means that, like everyone who actually lives in Vegas, they don't like the Strip. So they got married instead at the M Hotel, way south of the Strip, around the area you drive past on the drive from L.A., get real excited for a second, before you realize you're still another 15 minutes from Excalibur.
But this kind of thing is great for people our age (by "our age" I mean young-30's, when you're still young enough to want to get super drunk and gamble, but too old to wait in line for clubs and deal with the riff-raff at Circus Circus and the fancier riff-raff at the Wynn.) We basically had the hotel to ourselves, which we loved. There was only one casino your man could have wandered drunkenly off too, and only one pool your woman could have passed out drunkenly next too.
They had their ceremony next to the awesome pool and their reception on the even awesomer roof deck, which not a single person fell off of, thanks to the 7-foot safety-hedge.
At least one person passed out in the hedge, though.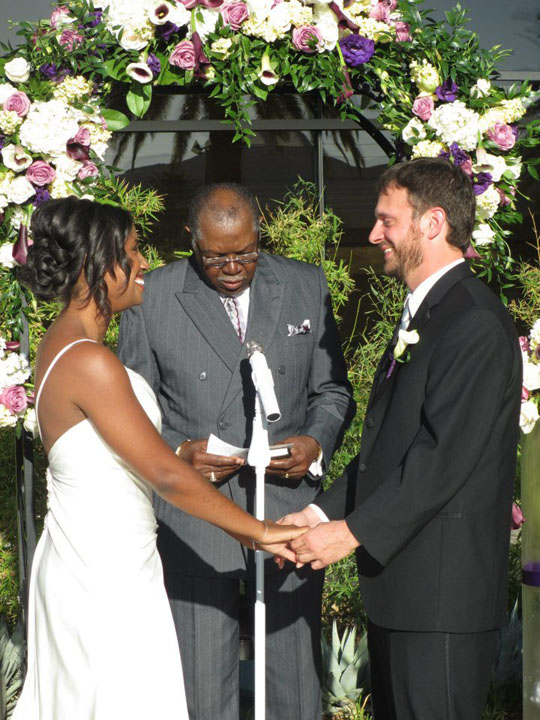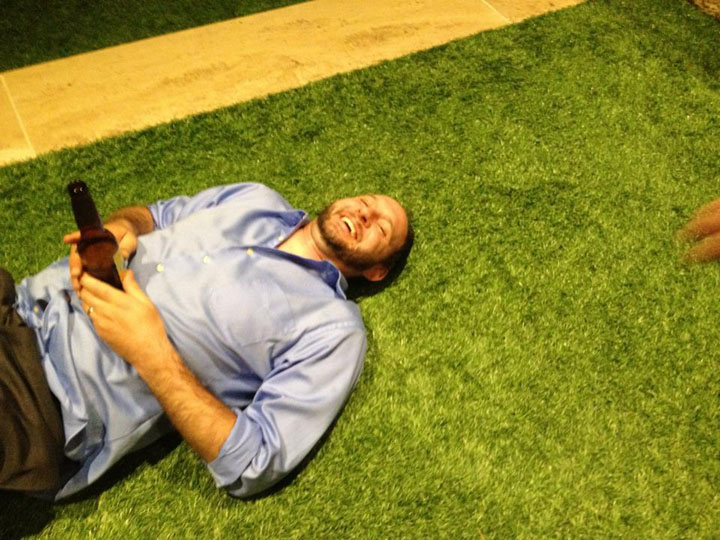 Congrats Kimmy and Rob!