4th of July Pictures (LONG overdue) - 11/20/12
Yes, I know, that was four months ago. But that's what happens when you don't blog for... four months.
Many interesting pictures to come out of this year's America Day, but I had this one on my docket to share. I guess there weren't too many crimes being committed, because the Horse Cops had time to stop and play Corn Hole with us.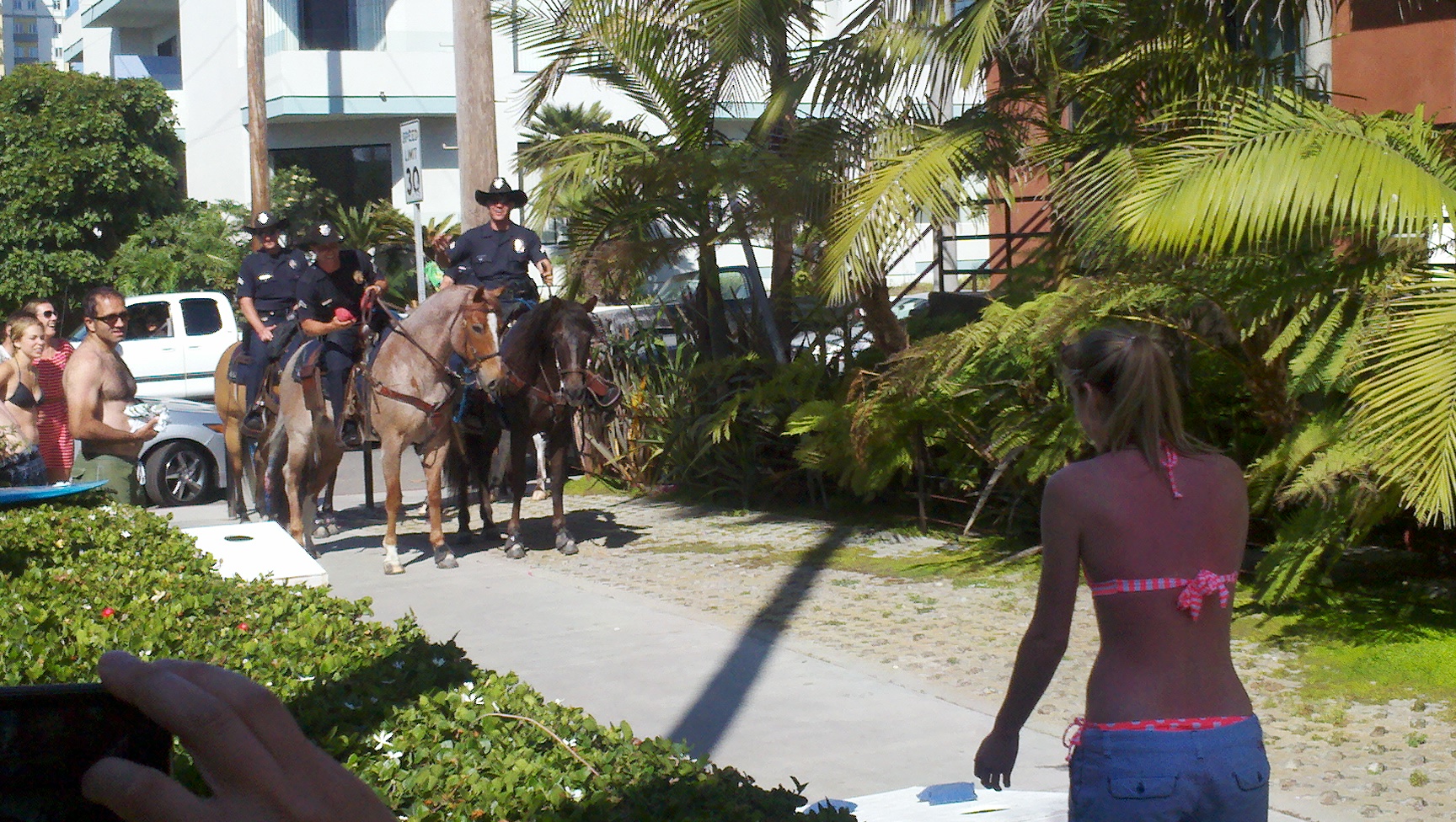 For the record, he didn't get it in. You know, LAPD.
OK, one more picture, from this year's Ultimate Beer Pong Game: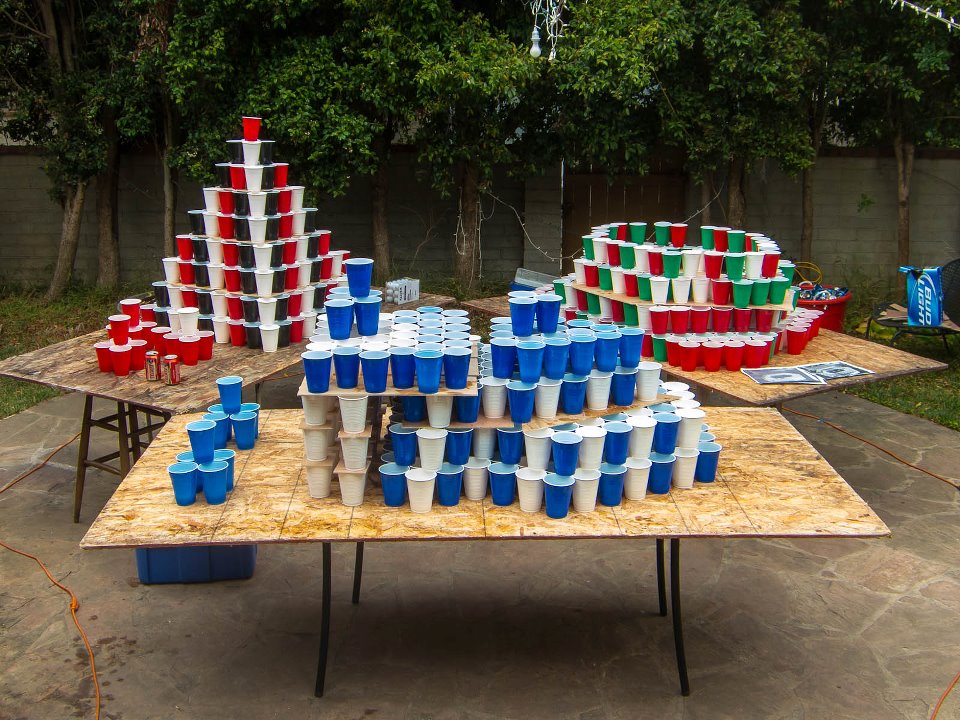 Yes, that's The Great Pyramid vs. The Colosseum vs. The Parthenon. In case it wasn't obvious.