Golf Trip - 1/18/06
What was originally intended to be a family Vegas trip this weekend turned into me, my dad and my brother going on a golf trip into the San Bernadino Mountains. As expected, there was a lot of golf.
Dad and Alex pose in front of the mountains. Spirits are high... probably because it's only our second hole.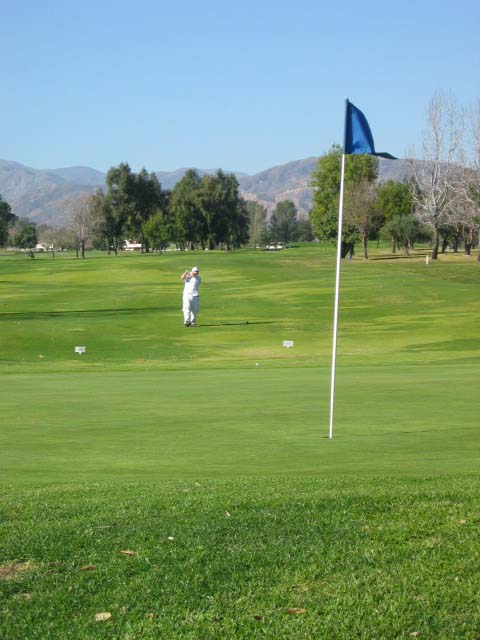 Alex shoots for the pin. And apparently misses to the right.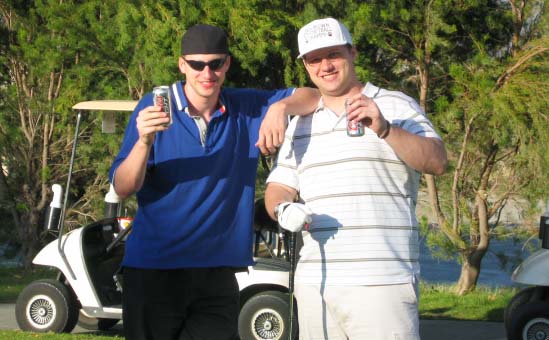 The back nine. We needed beer to get through it.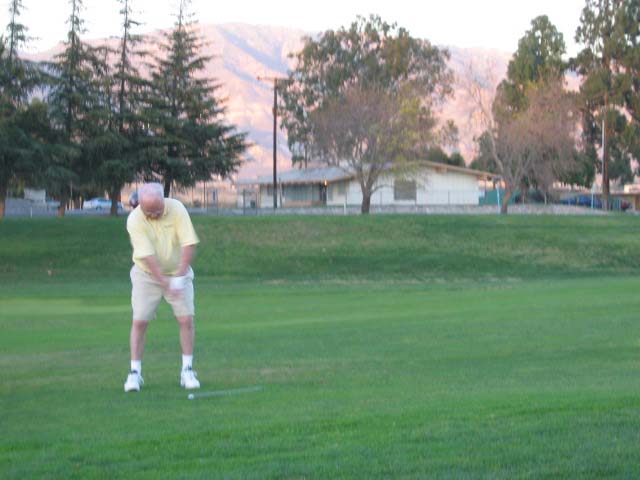 Check out this action shot. Caught all nine inches of the ball's flight.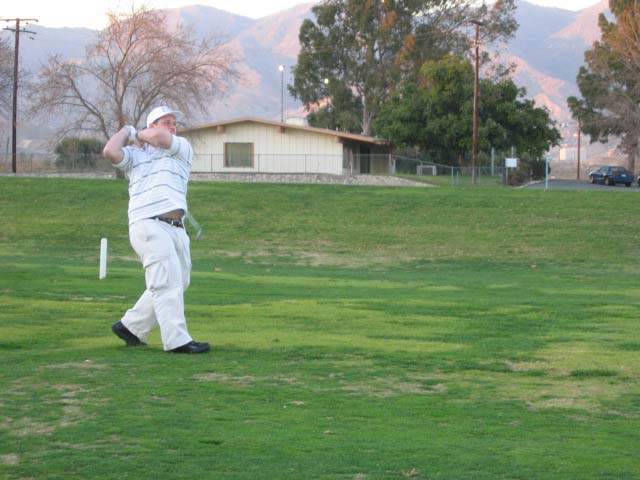 Alex belts one. No, that's an undershirt under there, not his hairy belly.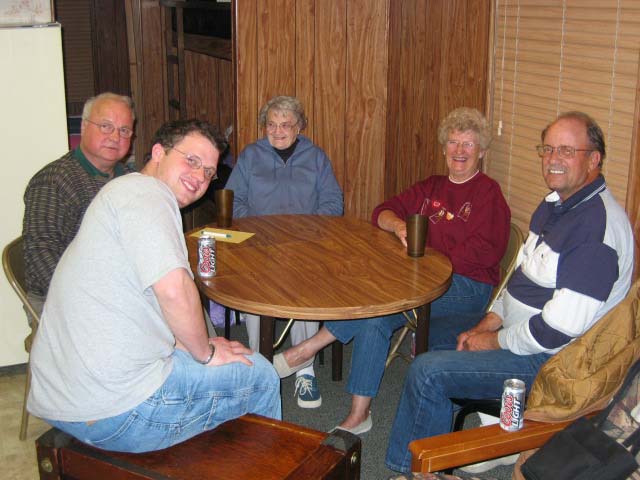 A break in the golf for some cards with the family - from left, Dad, Alex, Grandma, Nan, Daryl. About to play Sheephead, a game which only my family and five other German people have ever heard of. Also, Grandma looks like she's about to break my dad's neck.
Day 2. Rain. Crappy golf.
A hole that my cousin Paul put in somebody's porch wall.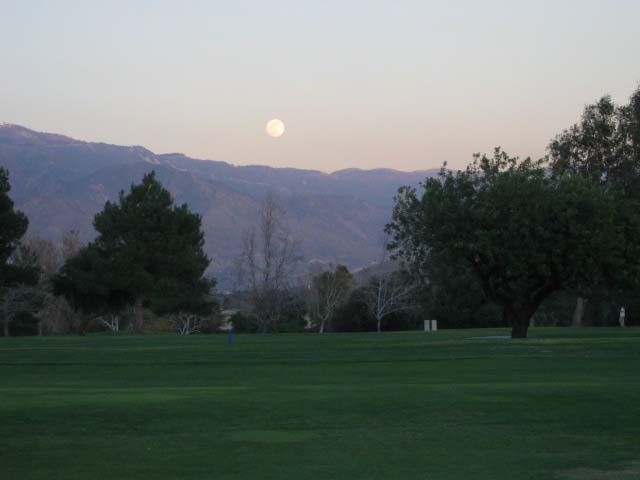 The moon rises on our game. That's what happens when it takes you 4.5 hours to play 18 holes.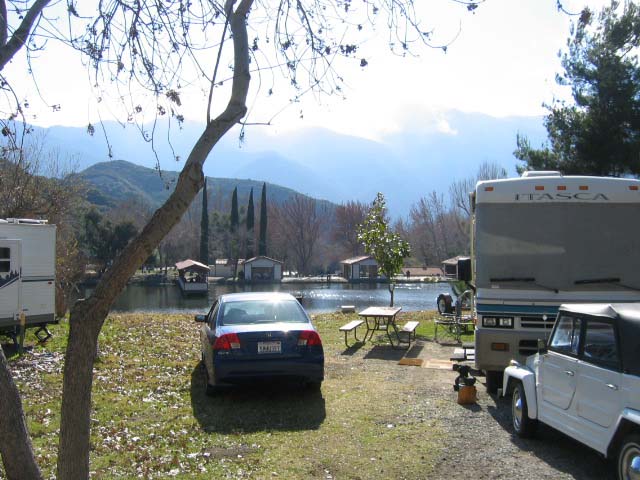 Where we stayed - Mountain Lake. Not sure where they get the name.