Show's Up - 5/15/06
I have now officially produced a play.
Sam's and my show went up this weekend, to a sold-out crown Saturday night and a 2/3 crowd (which actually contained some people we didn't know personally) Sunday afternoon. Both shows went fantastically... both times.
Don't want to give too many details/pictures away, because we have more shows this weekend (Sam particularly doesn't want me to reveal any pictures of him in his ridiculous monkey get-up), but here's one for a teaser. It's the casts of both shows, together in our grand finale.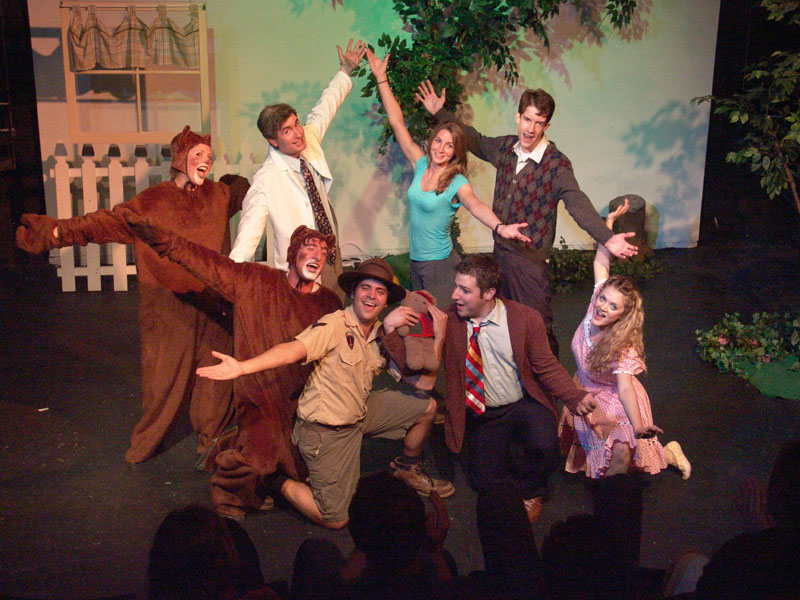 That teddy bear's totally going to get discovered.