Our Shot At Maxim - 7/7/06
This weekend was the 4th of July. I... don't even have the energy to describe it. Imagine Mardi Gras on the beach for four straight days.
The highlight of the debauchery was undoubtedly our second-annual game of Ultimate Beerpong. This year we got smart. More people per side, still 50 beers per team... only this year we used colored cups and constructed something truly awesome.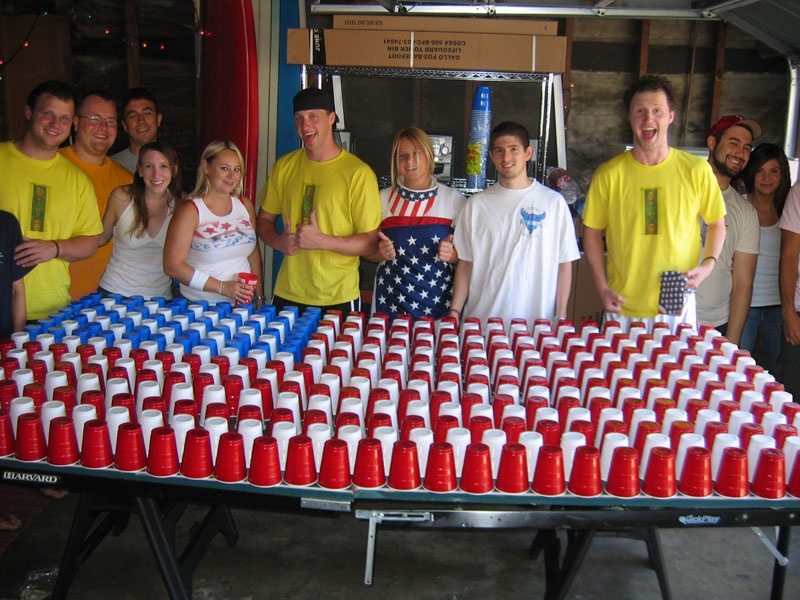 But you know, pictures always speak louder than words. Click on either of the photos below, or the following text, to find your way to the Ultimate Beer Pong 2 picture page.
Oh, and the mattress and box on our curb spring finally got taken. Which was too bad, as I might have passed out there. The items were quickly replaced by a mountain of crushed beer boxes and a destroyed pingpong table.