Back in Body, Not in Mind - 6/23/04
I got back from vacation last Thursday, but my laziness in posting since then can only be measured by, well, that I got back from vacation last Thursday. And I haven't had anything to do since then. How ironic that the last real post I made before leaving was entitled "Dilligence." Maybe this will rekindle my motivated spirit.
Welcome back to Paul's Pond with a brief recap of my whirlwind tour of the East Coast and Minnesota.
Being on the 9am-2pm sleeping schedule, which translates into a noon-5pm sleeping schedule Eastern Time, I was a little worried I wouldn't be able to adjust flying to Boston for Mark's graduation. But nothing shocks the system like a sprint to the airport and a cramped red-eye where you lose three hours. By the time I got there my body had no idea what time it was, and was willing to adjust to whatever kind of sleep I would give it. Even the kind that happens in a chair during his ceremony.
From there the Jury family celebrated by eating steak (always an impressive sight), then moving Mark out of his modern college apartment and Alex into his slightly more dilapidated one. Imagine an 80-year-old 3-story in Providence, slap on a Blair-witch basement and a house next door that's caught on fire three times in the last year, and you get the picture. Oh, and cram in 8 frat guys and 4 artsy girls from the Rhode Island School of Design. Fun fun.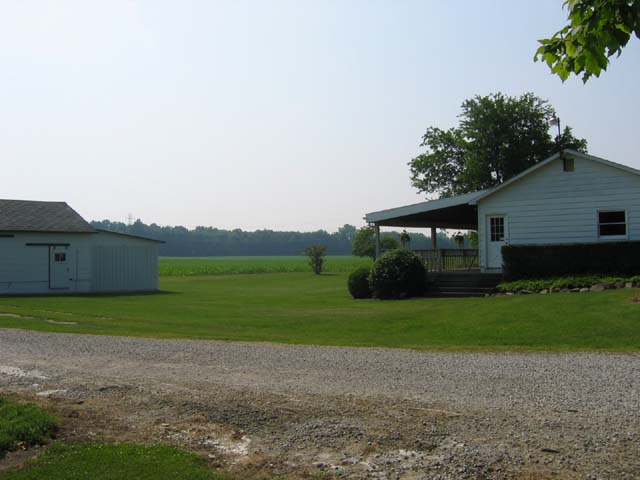 Having successfully deposited Alex in his hovel of neighboorly delights, we stuffed the other 6 Jurys (Uncle and Grandma included) and set off across the country in Spacemobile 2, aka the Rammobil (German for Spacemobile. How creative). We stopped at a friend's farmhouse in Michigan to eat bacon and watch the Pistons begin their quick becrumpling of the Lakers. A good time not to be in LA - folks riot when the Lakers win, but when they lose buildings can collapse from the quake of 8 million people jumping off the bandwagon.
Finally we left Grandma in Wisconsin because she kept making fun of us and made it home, and then up to the cabin. Of this I don't remember much, except playing a lot of cards and drinking beer like it was my job. It was wonderful to see all the friends from home. And great to swim in a body of water that doesn't leave you feeling like a salted hide.
And now I'm back. I suppose after seven months of 60-hour weeks I deserve to do nothing for a fortnight or so, but it still felt wierd. I suppose we did finally get that lingering musical sent out to theatres, and I did finally catch up on sleep... but I seem to be having trouble getting back into things. Hmm. Well, Gabe's done teaching now, so maybe we need a project together. Something constructive. Something productive. I'll give it some thought.