Pic of the Day - Evil Dentist - 4/28/09
This is on a bus stop bench near my house. I think the dentist advertised is one of those gentle "We Cater to Dental Chickens" guys, as opposed to a pedophile, as an explanation for the baby. In any case, a little light graffiti, in this case some eyeball-shading, really did a number on this.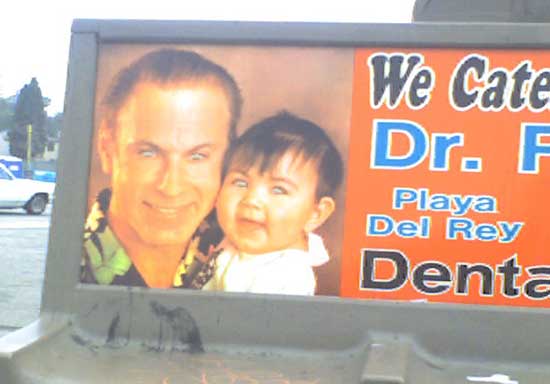 Not that I usually get my infant's dentist of bus benches, anyway.