How To Turn Your House Into A Bar - 1/1/10
Before: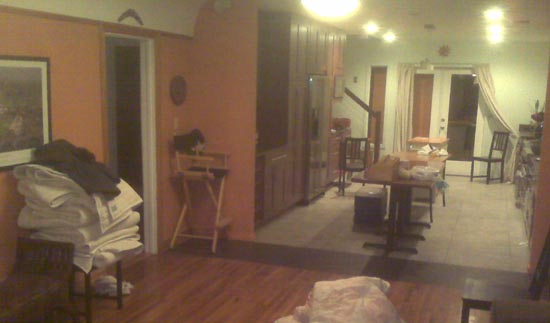 After: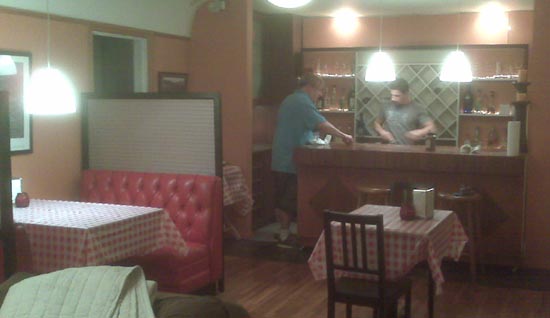 Why?
For our upcoming website,
WowMyDateSucked.com
, Sam and I needed to turn our living room into a shitty Italian restaurant so that we can recreate people's bad dates. More on this soon.
How?
An awesome used bar from a furniture store in Chinatown, the most audaciously red booths we could find at a prop shop in the Valley, and a bunch of elbow grease.
Mostly by our very talented set designer. But we did a really good job of watching.