13 Legendary Store Name Puns - 1/4/10
"Earth Wind & Flour" is a pizza joint near my house in Santa Monica. Their calzones are mediocre; their name... amazing.
Here are a baker's dozen of the most brilliant pun-based store-names from around the English-speaking world. A few of these I took myself; several others I was introduced to by
this site
, which definitely deserves a look if you're still hungry for more.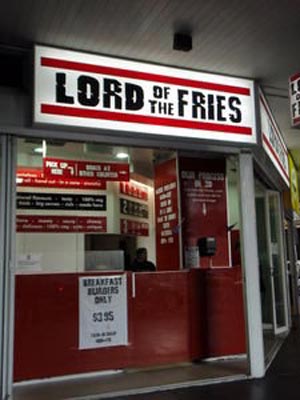 I always thought of fries as being the official food of savage human nature.
Managed by the Asian Steven Tyler.
I love this.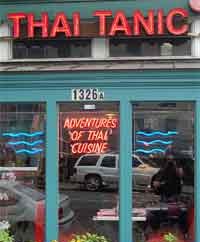 Thai cuisine that goes down easy.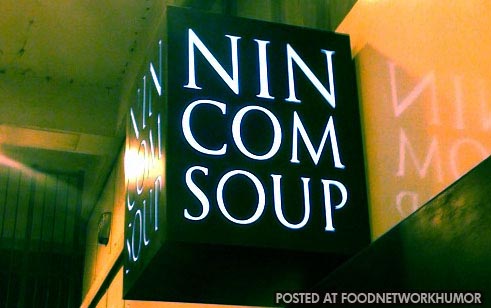 If you don't get it, it's making fun of you.
This is another store by my house, in Redondo Beach which specializes in green egg rolls and ham.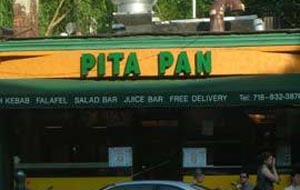 Stay young forever. You know. By eating Pitas.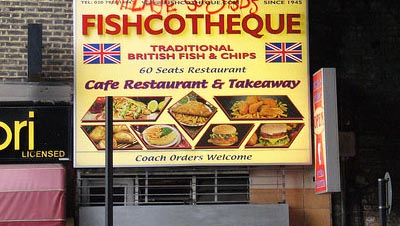 I don't know if this fish restaurant also is some kind of a dance club, but I sure hope so.
Greek food at its punniest.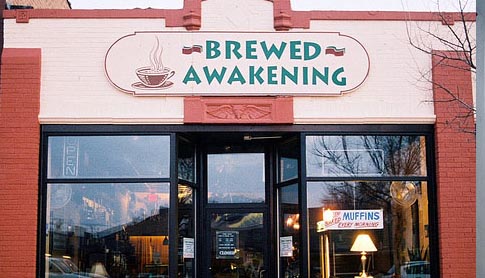 Following "Common Grounds" and "It's a Grind" as the latest in coffee-based puns.
This is a tennis store I passed in LA last week. I'm not sure if the owner actually meant the Shakespeare pun, or if he was simply looking for an old-timey way to convey that we was a dealer of tennis equipment.
This might be my favorite on the whole list.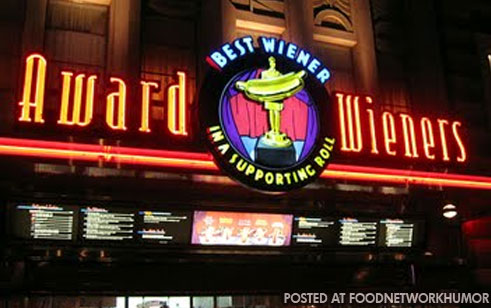 Reminds me of a hot dog place near my college named "Mustard's Last Stand".