13 T-Shirts That Will Get You Beat Up By the Cops - 11/2/09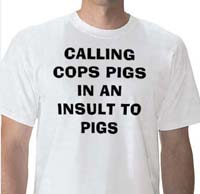 It's funny until a cop having a bad day accidentally puts a night stick in your teeth for public intoxication and "resisting arrest".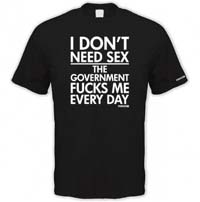 Yes, and I made a T-shirt about it with all the tax dollars I don't have.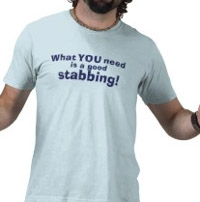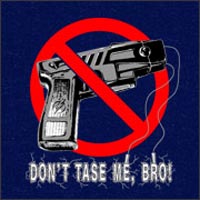 They might do it just for the irony.
Mostly if it's attached to this guy.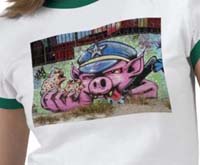 I'm sure they'd appreciate the artistic qualities.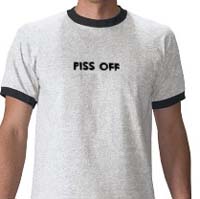 Nothing like a good attitude to get your face pounded by the police.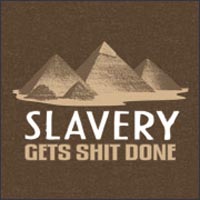 Well, by black cops anyway.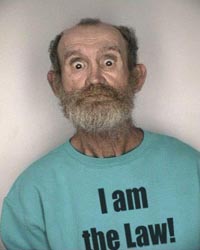 I mostly just included this one for the guy, who rules.
And then, of course, there's this one...
And yes, sadly, most of these are available to buy at
Foulmouthshirts
,
TShirtHell
,
Zazzle
, and other places.