American MeatHeads In Europe - Epilogue - 6/26/09
Yes, we're back. We made sure to get back safely before the 4th of July, because who wants to spend America's birthday in someplace that's the exact opposite of America, like Ukraine? If you haven't gotten a chance to read up on our trip (I posted these all pretty fast), check out the links below, or
start at the beginning.
It was a hell of a trip.
Last thing I wanted to post on the subject was this graph, which Mark and I made on our finaly plane back to New York. Pretty much sums it up.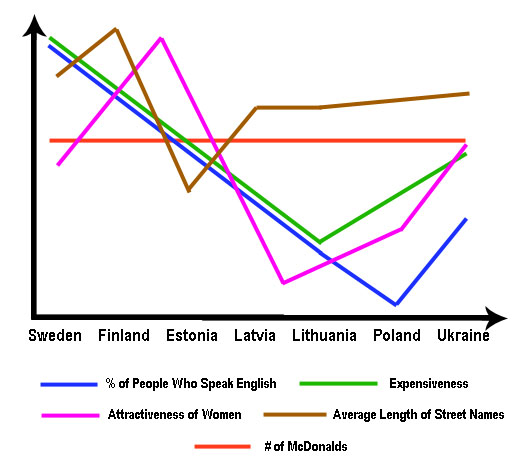 Oh yes, and how could I forget this animated gif I made of Mark and I, klling our livers through Europe?