Where in the World Should We Go? Part 4 - 6/4/09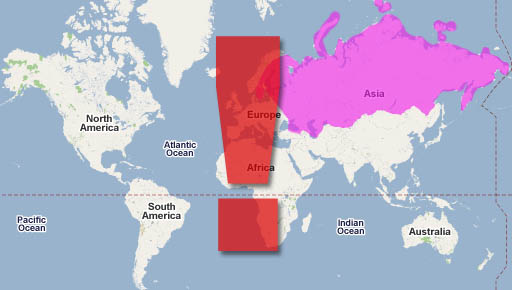 Russia, here we come! (And Sweden. And Finland. And, briefly, Ukraine.)
After a close race against India, Nepal, and Dubai, Mark and I have decided to take our ridiculous trip to Russia and Scandinavia. Thanks to everyone who voted.
Nothing against India - that's probably next on our trip. Basically, we just decided we really wanted to go to both, and it was just a question of whether we partied with white people or with brown people. Ultimately, we realized we'll always wanted to go to India, and we weren't sure how much longer our livers could survive what we'll probably do in Russia. We made the decision, as we do with all big decisions, over a game of beer pong, and as soon as I said "So what if we just did it and went Russia?" Mark immediately made two cups in a row, and the matter was settled. Who are we to question the beerpong gods?
And so, we give you:
Vodka Tour '09 aka Mark and Paul visit the Motherland We don't really know what we're going to do in each place yet, but here's our basic route:
Some ideas so far:


Sweden
- Party in Swedish clubs, which are like Hollywood clubs, except no minorities.
- Visit birthplace of the Swedish Chef.


Finland
- Visit some fjords.
- Visit Jyvasklyva and other cities with names that sound made-up.


Russia
- Go to the international Tetris museum.
- Resist the temptation to quote Avi from 'Snatch' everywhere we go. "Sneaky fuckin' Russians!".


Ukraine
- Have a 4 hour lay-over on the way back.
- Try not to get kidnapped and sold for ransome.
We leave in a couple weeks. I don't know how Eastern Block internet is... but you will hear more.
See
part 1
,
part 2
, and
part 3
.